Team Interventions
Our Team Interventions are designed to overcome team dysfunctions and to remove performance barriers in teams. Helping teams work on themselves is at the centre of our Team Interventions. "How do we build the best team we can?" "How do we bring our team's potential to fruition?"
Team Backbone
How do we truly align ourselves around our team's purpose? How do we shape a team's identity and clarify and align team direction?
This intervention is about creating the appropriate conditions for a group of people to pinpoint and pursue their collective purpose and, by doing so, becoming a high performing team.
Team Spark
Everyone on the team gets on board and sparks the best within him or herself, fully engaging with other team members and with the task at hand.

Who am I and who are the others?
What is our focus?
How do we organize ourselves?
Team Focus
The team works out its focus, so that it can be effective in achieving what it needs, short, mid and long term. Everyone in the team develops an understanding of their context and clarifies their own roles, responsibilities and interfaces.

Who are we?
What is our reality?
What do we need to do to be successful?
Team Under Stress
Team members learn the essential aspects of their stressors and best practices to be able to build resilience in the face of complexity and times when they may be under pressure.

Identify the team's sources of stress
Develop ways of tackling problems and challenges
Re-energize the team to improve motivation and collaboration
Team Scenarios
Preparing a team for the future:
How would good and bad look like for our team?
How do we as a team influence our best possible future?
Agile Teams
We support newly formed and existing teams on their way to become agile and self-organized.
Change Management
An organizational change affects a team. Change Management on a team level deals with how to tackle and master the effects of change on a team in the most constructive way.
Conflict Management
In our conflict resolution interventions, we create spaces and design processes that make it safe for individuals, teams or groups to jointly tackle their conflicts and work on finding ways to overcome them and move forward.
At this level, we focus on personal growth, and enable people to develop the necessary skills and attitudes to successfully deal with themselves, their situations and the challenges they face.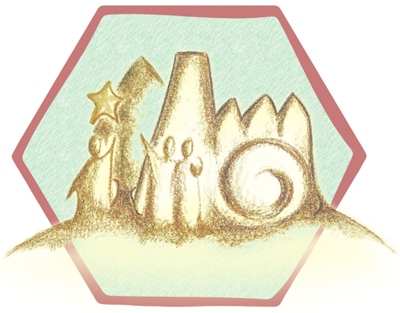 Here we focus on bigger organizational units or the whole organization. We work on topics such as: organizational development, alignment, culture, vision, strategy and more.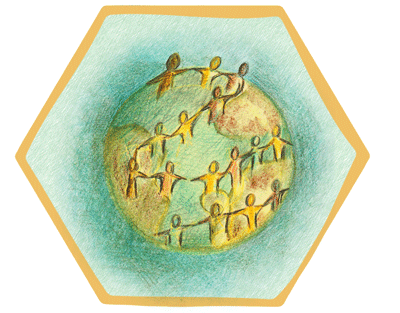 At this level we engage in large scale change and transformation across organizations, in communities, in and across sectors and in society itself.